This website will offer limited functionality in this browser. We only support the recent versions of major browsers like Chrome, Firefox, Safari, and Edge.
Thriving Sexually During & After Cancer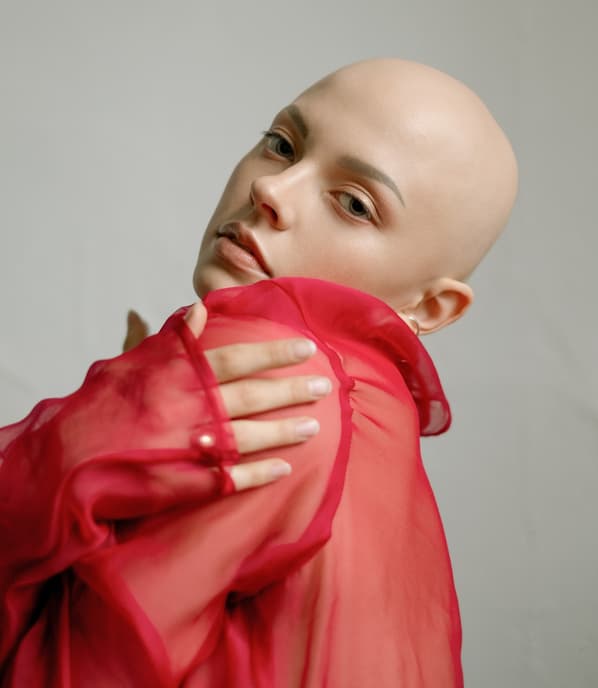 13% of women will experience breast cancer in their lives, and while we have come a long way in terms of research and treatment, women are still left to wonder what to do to solve the extremely common and severe sexual problems often caused by cancer and it's treatment. Rosy wants to even the playing field when it comes to cancer and sex for women, and we created specific resources to do just that in our private and convenient mobile app.
Rosy is an app created by a sexual medicine specialist and ob/gyn, Lyndsey Harper, MD, along with other doctors, psychologists, and pelvic floor physical therapists that you can download on your phone for trusted, private, and convenient access to the sexual health resources you deserve.
After hearing from cancer Survivors and Thrivers all across the country about the immediate and massive need for sexual health resources, Rosy worked with Dr. Terstriep, a Board Certified Oncologist, and Dr. Hysjulien, a nurse and psychologist, to create resources specific to the journey of women who have or had a cancer diagnosis and have included this powerful information into our personalized Wellness Plans.
Through videos, exercises and supplemental educational material, Dr. Terstriep educates about common issues her patients face when it comes to sex and cancer including fatigue, sexual pain, vaginal dryness, and optimal communication with the healthcare team. Dr. Hysjulien, a nurse and psychologist, teaches survivors about how to communicate with their partner, how to manage stress, mood changes, body image, and how to reconnect sexually with her partner. Drs. Terstriep and Hysjulien know that not only do their patients want to live, but they also want to thrive.
What you'll learn in your personalized Rosy Wellness Plan:
How to Overcome Cancer Fatigue: Fatigue is one of the most common and distressing symptoms during cancer treatment, making sex the last thing on your list of priorities. Here you will learn how to improve fatigue and get your energy for intimacy back.
Partner Communication During Cancer: Talking about sex is extremely important for a healthy relationship, and with a cancer diagnosis and treatment, it's even more critical. Even if you've never talked about sex in the past, this lesson will help you find your voice and use cancer as an opportunity to start that conversation.
How to Alleviate Pain with Sex: Cancer treatment can lead to pain during sexual activity for a variety of reasons. Here, we cover some of the most common causes that cancer and its treatment can contribute to pain, and give you some ideas on how to manage and break that cycle.
How to Deal with Stress: Cancer is stressful emotionally, physically and spiritually, affecting sexual desire, arousal and pain. You'll learn about the main stressors of your cancer diagnosis, intentional reflections and exercises to help decrease your stress levels.
Vaginal Dryness Remedies: Vaginal dryness is the most common sexual concern in general and can be magnified by cancer treatment. You'll learn more about vaginal dryness and the available options for help.
Coping with Mood Changes: Depression and anxiety are common when going through cancer treatments. You'll find resources to learn more on anxiety and depression throughout the cancer process, with questionnaires to help you to identify if you suffer from either.
Communication with Healthcare Team: Sexual concerns are a health and a quality of life concern that are impacted by cancer and its treatment. Speaking to your healthcare team about these concerns can be daunting. Here, you will learn some helpful approaches that will help empower you to get any additional help you may need from your care team.
Managing Body Image: This module addresses cancer, body image and its impact on sexual function. By becoming more aware of how we see and picture ourselves in our minds, we can take control of those thoughts and take steps in becoming kinder to ourselves.
How to Reconnect with your Partner: Communicating about sex can be challenging after a cancer diagnosis, however, communicating can happen in ways other than talking. These exercises can help you connect with partner or yourself slowly and safely in a nonverbal way.
If you are a survivor or currently undergoing cancer treatment, I invite you to download the Rosy App (if you haven't already 😉) and get your personalized Wellness Plan today!
The Rosy team is always looking for more and better ways to support you and all women with sexual health challenges and questions. Please let us know if you have any questions or would like to see particular content - we love to hear from you.